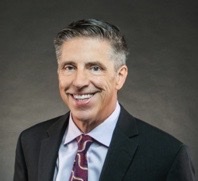 Perry Ghilarducci, President and founder of Avaunt Ltd. CPAs and Consultants, has more than 30 years of executive experience in the tax and accounting field. After he earned his California CPA license in 1985, he then seized the opportunity to start his business. He approaches detail meticulously and customer service tenaciously.
Perry specializes in helping businesses and individuals set strategic goals and create action plans to help achieve those goals. He concentrates on corporate, partnership, estate and trust taxation as well as small business consulting. He is also an expert in succession planning, partnership compensation plans and financial strategy for individuals and business owners.
He holds a Bachelor of Science from California State University of Sacramento and a Master of Taxation from Golden Gate University. He is an active member of the CalCPA Sacramento Chapter. He is the chair of the CalCPA Sacramento Chapter's golf tournament. Perry was a past president of the CalCPA Sacramento Chapter and a past chair of the Sacramento Management of an Accounting Practice (MAP) Committee.
Perry is dedicated to providing professional and enjoyable service through a phenomenal team that genuinely cares about the success of its clients. When away from work, Perry enjoys spending time with his wife Karen of 32 years and his sons Patrick, Tyler and Wesley. Perry enjoys going to Jazz festivals and is a big fan of the Sacramento Kings. He also attends church and enjoys playing golf with his buddies.
Strengths: Includer, Developer, Relator, Belief, Responsibility